Amy Dow Joins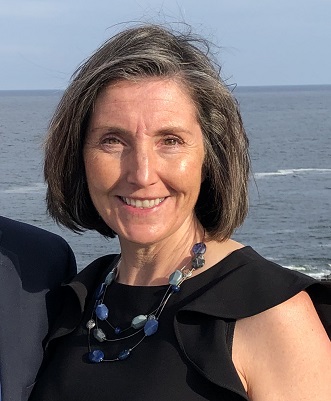 AAFA New England as Director of Education Programs
Amy Dow has been selected by the Board of Directors of the Asthma and Allergy Foundation of America, New England Chapter (AAFA New England) as its Director of Education Programs.
Amy's experience spans a range of functions, including fundraising, training, project development, and business management. After a career in information technologies at Johnson & Johnson and in Mutual Fund Accounting at State Street Corporation, Amy engaged in local volunteer activities as an elected town meeting member, PTO President, and in her parish. Most recently, she was employed as Business Manager and, subsequently, Director of Development of the Cranberry Catholic Collaborative prior to accepting her new position with AAFA New England. Amy holds a Bachelor of Administration with a concentration in Management from Salem State College, as well as an Associate of Business Administration degree from Aquinas College. She lives in Lakeville, MA with her husband, Bill, who is a High School English Teacher in the Bourne Public School System. They have two children and a Portuguese Water Dog.
Jan Hanson, President of the Board of Directors of AAFA New England said, "AAFA New England is thrilled to welcome Amy Dow to our team as Director of Education Programs! She brings extensive experience working with non-profit organizations and we look forward to Amy's passion and skills in bringing education and support to our asthma and allergy community."
Amy Dow added, "I am excited to be joining AAFA New England.  As a person with both asthma and environmental allergies, this new partnership with AAFA New England allows me to take my work skills and merge them with my personal goals of extending asthma and allergy education programs to reach more people in the six New England states we serve."
The Asthma and Allergy Foundation of America New England Chapter, founded in 1979, is a non-profit, 501(c)(3) organization dedicated to the control and cure of asthma and allergies. The organization helps people live active, healthy lives with asthma and allergies, including food allergies, through education, training programs, public awareness, advocacy, and support for research.
Amy can be reached at amy@aafane.org.