The Asthma and Allergy Foundation of America, New England Chapter is a non-profit, 501(c)(3) organization dedicated to the control and cure of asthma and allergies. We help people live active, healthy lives with asthma and allergies, including food allergies.
---
Auction Items Available to Purchase!
AAFA New England's Fall Gala was a smashing success!  We still have fabulous items from our auction available for you to purchase directly. We currently have 6 trips available for purchase at bargain prices of $500 each.  These trips include the tropical locations of Antigua, Grenadines, St. Lucia, and Panama.
All donations are tax-deductible, and 100% of the proceeds from your purchase will go directly to the programs that AAFA New England provides to our asthma and allergy community free of charge. Please use this link to learn more about the trip available and to purchase them.  Act fast before they are gone!
Thank you again for your patronage. We look forward to your continued support of our work on behalf of the asthma and allergy community.
---
AAFA New England donates over 800 devices to the City of Methuen, MA!
AAFA New England Featured on Mayor Neil Perry's Show, Mayor's Minutes
July 21st, AAFA New England donated hundreds of peak flow meters to the City of Methuen and participated on Mayor Neil Perry's weekly show, Mayor's Minutes, where we discussed AAFA New England, the great work we do, the donation and took part in a live Q&A.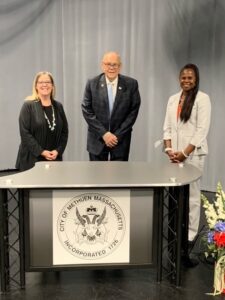 View Video Here!
---
AAFA New England Announces New Executive Director Julie Flynn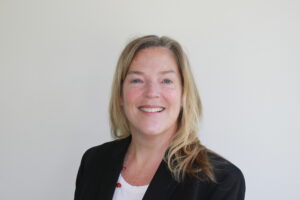 The Asthma and Allergy Foundation of America, New England Chapter's Board of Directors is pleased to announce that Julie Flynn has been selected as its Executive Director, effective May, 2021.
"We are very excited to have Julie join our team as we move forward and continue to grow and serve our community", said Jan Hanson, President of AAFA New England. "The experience, skills and passion she brings to the Foundation as our Executive Director will be invaluable as we fulfill our mission to improve the quality of life for those living with or caring for someone with asthma and/or allergies."
Julie is a highly motivated business leader with a background in both the for-profit and nonprofit space. She has extensive work experience developing corporate partnerships, formulating programs that address the needs of those being served, and leading organizations through challenging periods. Her professional experiences, positivity and focus will build on AAFA New England's initiatives and help to achieve AAFA New England's goals to support, educate and empower its community.
"I am thrilled to join the team at the Asthma and Allergy Foundation of America, New England Chapter", stated Julie Fynn. "I am excited for the future partnerships that will be built and being given the opportunity to work for an organization dedicated to the control and cure of asthma and allergies. I look forward to continuing the mission to help people live active, healthy lives with asthma and allergies."
Julie holds a Bachelor of Arts degree in English from Boston College and lives in Mansfield, MA with her family.
For more information about AAFA New England, please read more on our website, www.asthmaandallergies.org, or contact Julie Flynn directly at julie@aafane.org.
---
AAFA New England is actively engaging in advocacy outreach to help all those affected by Allergies and Asthma by supporting the following bills in both the Massachusetts and Federal Government.
---
AAFA New England ADVOCACY
MA H.2393: An Act Relative to Improving Asthma in Schools
MA S.293: An Act Ensuring Safe Patient Access to Emergency Care "Laura's Law"
MA S.1389: An Act to Improve Food Allergy Awareness
MA S.299: An Act to Establish Food Allergy Plans
US Federal Bills:  CDC's National Asthma Control Act; Elijah J. Cummings Family Asthma Act, S.578 FASTER Act
---
AAFA New England is donating over 18,000 "Brand new, in their original packaging"  Respiratory Care Products to underserved communities!
Available items: Peak flow meters (adult & pediatric), mouthpieces (adult & pediatric), nose clips, and calibration syringes, in their original packaging, are available for immediate distribution. It is AAFA New England's goal to help improve access to needed respiratory care equipment for community health centers, schools, and camps for patients and families impacted by asthma in underserved communities.
If you would like more information or to place an order for any of the above products please email us at respicare@aafane.org
---
---
Click here to view past Speaker Series events.
Food Allergy Science Institute (FASI) with Dr.Chris Olsen June 
Tuesday, June 8, 2021, 7:00 – 8:00 pm via Zoom
AAFA New England was proud to host Dr.Chris Olsen, Co-Founder and Executive Chair of The Food Allergy Science Institute (FASI), which brings together experts across disciplines to discover the underlying mechanisms of food allergies with the goal of unlocking the field and bringing new possibilities for diagnostics, prevention and treatment.
Evaluation and Management of Difficult to Control Eczema w/Dr. Jordan Scott
Thursday, May 20, 2021, 7:00 – 8:00 pm via Zoom
Dr. Scott reviewed the multiple triggers of difficult to control eczema and the differential diagnosis including skin barrier problems, infectious triggers, food triggers, environmental and contact allergen triggers, and management strategies.
Getting Familiar with Asthma with Arnita Christie-Roberts
Tuesday, May 13, 2021, 7:00 – 8:00 pm via Zoom
This Speaker Series reviewed severity levels of asthma, asthma triggers, control, partnering with your physician, and how to take action!
Health Care Disparities in the Asthma and Allergy Community
Tuesday, January 19, 2021, 7:00 – 8:00 p.m. Online via Zoom.
This program discusses how social determinants of health, structural racism, and implicit bias play major roles in preventing health equity. Over the past decade, there have been some advances in U.S. public policy, health care, and research, but racial gaps in asthma and allergy outcomes have not changed. Minority groups continue to bear disproportionate hardship in managing asthma and allergies. A panel of four doctors will have a roundtable discussion on health disparities as they relate to asthma and allergies. Watch the recording here.
——–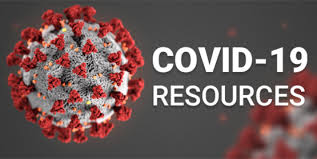 COVID-19 Resource Information Page
AAFA New England recognizes that the community we serve is particularly concerned about the impact of COVID-19. We too are concerned about the health and safety of people with asthma and allergies and their families. We have compiled some information you may find useful. As always, we recommend you visit reputable websites such as the CDC and WHO to get the most up-to-day and accurate information. COVID-19 Resources>
——–
You Deserve the Truth About Vaping
E-Cigarettes and Vaping Resources
——–
AAFA New England Bulletin
Check out our 2021 Fall Bulletin!
Past Newsletters: 2021 Spring, 2021 Winter, 2020 Fall, 2020 Spring, 2020 Winter, 2019 Fall, 2019 Spring, 2019 Winter, 2018 Fall, 2018 Spring and 2017 Winter
Become a member of AAFA New England and receive your own copy of the Asthma & Allergy Bulletin three times a year! Professional members receive a limited supply of copies to give to patients.
——–
Be Smart and Breathe Easy Asthma Program
In 2018, AAFA New England conducted the "Be Smart and Breathe Easy Asthma Program" in three inner-city Boston schools. Original resource documents were created to help schools manage their students affected by this chronic condition. These resources, written in both English and Spanish, address both disease management and asthma environmental trigger remediation. It is our goal that these resource documents will extend our reach to help improve the quality of life for students with the diagnosis of asthma. Click here to access these resources for your own information.
——–
Sponsors, Supporters and Partners
AAFA New England gratefully acknowledges our generous supporters.
Platinum




Friends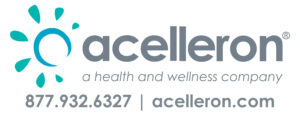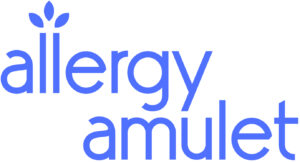 Nancy Rotter, PhD.
Jennifer LeBovidge, PhD.
Dr. John Costa — Allergy & Asthma Associates – South
Michele Carrick
Will Hanson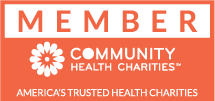 Disclaimer:  The information on this website is for informational and educational purposes only. It should not be used as a substitute for responsible professional care to diagnose and treat specific symptoms. Consult a qualified health care provider for advice about your specific situation.  Donations received from our generous sponsors for unrestricted support of AAFA New England educational programs do not imply endorsement of their products.