WELCOME
AAFA's New England Chapter serves the six New England states: Connecticut, Maine, Massachusetts, New Hampshire, Rhode Island and Vermont. Since 1979, we have assisted thousands with asthma and allergies to live safer, healthier lives in many ways. We help adult patients and parents learn how to manage their asthma and allergies, including food allergies, in many settings. We train childcare providers, nurses and respiratory therapists; publish a newsletter and other educational materials; and provide telephone support and information to individuals and agencies. We work in communities and with the media to raise awareness about the seriousness of life-threatening allergies and asthma, and advocate for policies to  support and improve the lives of people with asthma and allergies.  Let us know how we can help YOU!
Help us Help YOU!
As you make your donations to organizations that mean a lot to you, please include AAFA New England on your list. Help ensure that we can continue to provide the information, educational programs, and advocacy that saves lives and helps you meet the challenges of living with asthma and allergies.
Donate on-line now, or print a form to mail with your check.
---
Do you or your kids have asthma?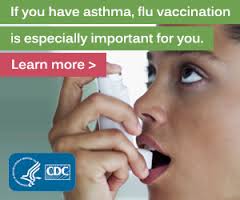 Flu season is here!
People with asthma are at high risk of severe disease and complications from flu.
Everyone with asthma who is six months and older should get a flu vaccine as soon as possible to protect against getting the flu.
---
It was a great evening of memorable songs, delicious food and beverages, and a fabulous auction!
Photos will be posted soon.
---
Read our newsletter!
Click here to have a look at back issues. 
Become a member to receive your own copy when it is published.
Professional members receive a supply of copies to give to patients.

Join our e-mail list  to receive e-mail announcements about news and resources, as well as upcoming AAFA New England meetings and programs.  Fill out the form at the right or send us your e-mail address and tell us where you live, so we can let you know about events in your area. We will not share your name or e-mail address with anyone.
Is this website useful to you?
What would you like to see? Send an e-mail (to Sharons@aafane.org) or call (781-444-7778) to let us know.
Donate now! Your $50.00 donation will cover the cost of maintaining this website for a month!
SPONSORS
AAFA New England gratefully acknowledges the generous support of our sponsors.*
*Donations of $1,000 or more only. See list below.
Additional sponsors and donors for "Breath of Spring" and the Kyle Dine Family Concert are listed on Events pages.
Asthma & Allergy Affiliates, Inc.
Boston Children's Hospital – Division of Immunology
Brigham & Women's Hospital
Genentech / Novartis
Incredible Foods, Inc. – Perfectly Free Frozen Treats
MSIC – Massachusetts Credit Union Share Insurance Corporation
Mylan Specialties
New England Society of Allergy
Northeast Asthma, Allergy & Immunology
Sunbutter
Teva Pharmaceuticals
The Thoracic Foundation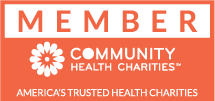 Disclaimer:  The information on this website is for informational and educational purposes only. It should not be used as a substitute for responsible professional care to diagnose and treat specific symptoms. Consult a qualified health care provider for advice about your specific situation.  Donations received from our generous sponsors for unrestricted support of AAFA New England educational programs do not imply endorsement of their products.