AAFA NEW ENGLAND
Family "Meet-up"
Have some fun with people who really "get it," and help your children feel less alone with their allergies!
Sunday, August 21 at 5:05 p.m.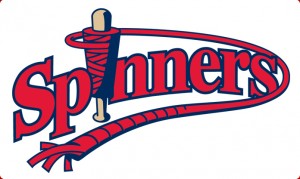 Lowell Spinners vs. Brooklyn Cyclones
"peanut allergy friendly" baseball game!
Edward A. LeLacheur Park, 450 Aiken Street., Lowell, MA
A block of seats is being held for our organization.
100 free tickets for this family meet-up were generously donated by: 
Perfectly Free Allergy-Friendly Frozen Treats (www.perfectlyfree.com)
Unfortunately we have distributed all of the free tickets that were available.
But you are certainly welcome to join us!
Discount tickets are only $6.00 each.
Order from Justin Williams at 978-805-5109. Tell him you are part of the Asthma and Allergy Foundation/Perfectly Free group, and want to be seated with us in the section reserved for our group (Section 119, on the third base line).
All tickets for our group will be held at the stadium's  "will call" desk for you to pick up on the day of the game.
The first 100 tickets for this family meet-up were generously donated by:
Perfectly Free Frozen Treats (www.perfectlyfree.com)

---
e
 2016 Boston Red Sox
"Peanut Allergy Friendly Initiative"
2016 Peanut Allergy Friendly Game Dates:
May 15, 2016
June 5, 2016
July 10, 2016
July 24, 2016
August 14, 2016